By Pamela Grundy and Tom Hanchett
Fifty years ago, on April 20, 1971, the U.S. Supreme Court issued a landmark ruling in Swann v. Charlotte Mecklenburg Board of Education. The case authorized federal judges to require reluctant school districts to fully desegregate their schools, even if it meant busing students across town. It was the last major pro-desegregation ruling the Court would make, culminating a process that began with Sweatt v. Painter in 1950 and continued through Brown v. Board in 1954 and Green v. County School Board in 1968.
The ruling transformed Charlotte and the nation.
Persuaded by now-legendary civil rights attorney Julius Chambers, the Court unanimously upheld federal judge James McMillan's order that Charlotte Mecklenburg Schools (CMS) institute the nation's first comprehensive busing plan, with the goal of fully desegregating every school in Mecklenburg County. Charlotte's segregated housing patterns meant that desegregating schools would require massive cross-town busing. But the issue was results: "Substance, not semantics, must govern," the Court wrote.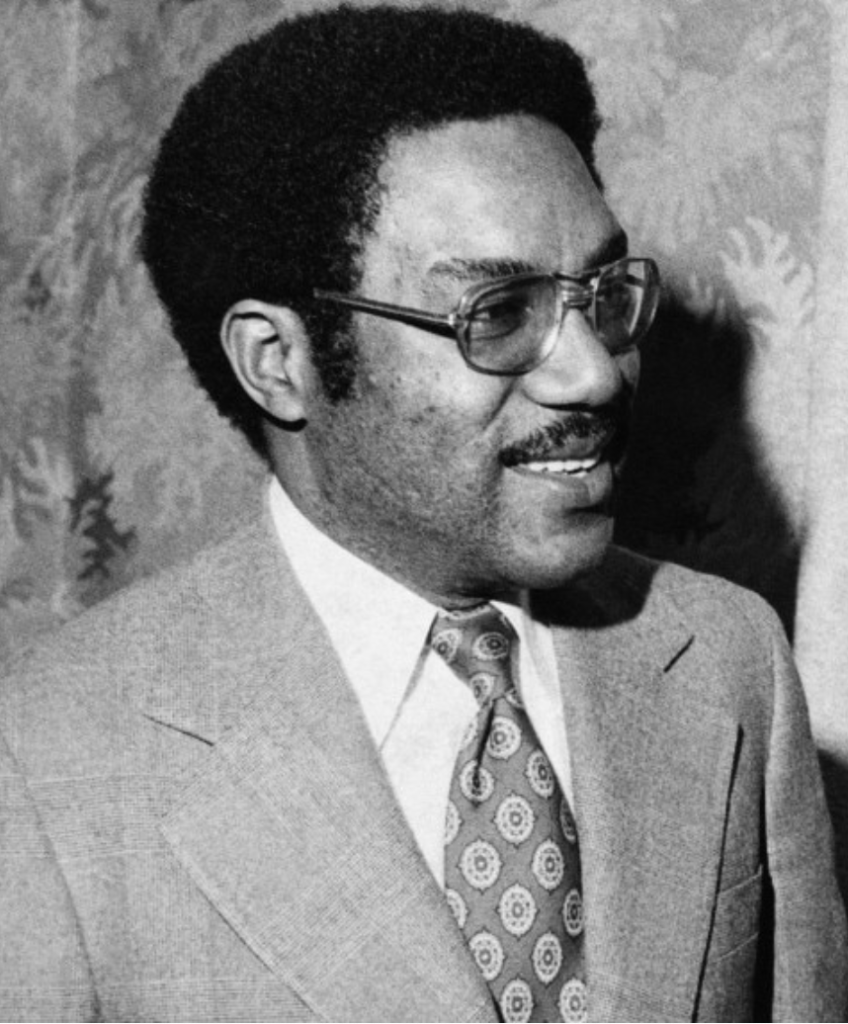 The ruling changed Charlotte forever.
Like their counterparts across the South, members of the then-all white CMS school board had met the Brown desegregation decision with fifteen years of foot-dragging and resistance.
But with a judge's order and a Supreme Court ruling in play, the community's white leadership finally faced the facts. If they resisted the order, unrest and uncertainty would taint their ambitious city's reputation as a good place to do business. The result: community members came together to create a busing plan that would make CMS the most desegregated major school system in the nation for the next quarter-century. This accomplishment became a cornerstone of Charlotte's identity and a major source of civic pride.
It also helped the area boom. Mecklenburg County grew from just over 350,000 residents in 1970 to just under 700,000 in 2000. Going to school together created lasting bonds among generations of whites and Blacks, and African Americans rose to positions of prominence across the city. Two notable examples: Harvey Gantt was elected Charlotte's first Black mayor in 1984, one of the first Black mayors in the nation to run a majority-white city. Anthony Foxx became mayor in 2009, and then rose to serve as U.S. Secretary of Transportation under President Barack Obama.
But the reconfiguring city did not reflect the desegregated schools. As farmland filled with shiny new subdivisions, their new residents were predominantly white. Black families stayed concentrated in the center city. Gaps between the two groups grew, and tensions over busing rose.
In 1997, a group of CMS parents joined a national movement to end busing for desegregation by filing a new lawsuit, Capacchione v. Board, that challenged the busing plan. Two years later, federal judge Robert Potter ordered CMS to stop using race in school assignment. Schools resegregated with remarkable rapidity. The shift shook the community, and raised hard questions about the depth of its commitment to desegregation and to racial equity.
Charlotte's progressive self-image suffered another reality check in 2014, when a Harvard-Berkeley study led by scholar Raj Chetty ranked 50 metro areas across America in terms of social mobility. Booming Charlotte came in 50th – in other words, dead last.
Chetty's team identified geographic separation – the spatial mis-match between economic opportunities and the people who need them – as a major barrier to mobility. They also pointed to the persistent legacies of segregated education. Nearly all the cities at the bottom of Chetty's list were in Southern states, where separate and deliberately unequal schools had been public policy for more than half a century.
* * *
Today, as the nation looks back at Swann and contemplates its legacy, what can this history tell us?
We've been pondering that for quite a while. We first met in the fall of 1988, in a graduate seminar on urban history at UNC Chapel Hill. We both studied Charlotte and we both ended up here. Our families became deeply involved in Charlotte Mecklenburg Schools: Tom's daughter, Lydia, completed high school in 2010; and Pam's son, Parker, graduated in 2019. Tom's wife, Carol Sawyer, was elected to the CMS Board of Education in 2017.
As historians, and especially as white historians, we had – and still have – a lot to learn about race in American history. We've set down some of our thoughts about the relationship of race to development and education here in Charlotte in two books published by UNC Press. Tom's Sorting Out the New South City (now in a new edition!) tells the race-inflected history of Charlotte's urban development from 1875 to 1975. Pamela's Color and Character examines West Charlotte High School, a beloved, historically Black school that in more than eight decades of educating Charlotte children has weathered multiple shifts in local, state and national education policy.
Tom Hanchett: Sorting out the New South City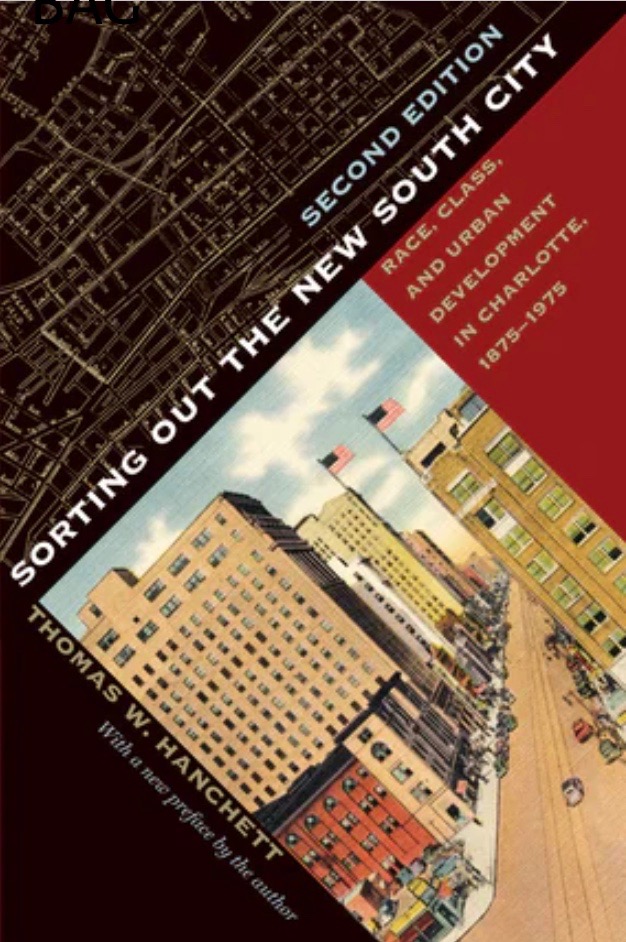 When I wrote Sorting in the early 1990s, I hoped it might seem obsolete a quarter-century later. Unfortunately, its exploration of Charlotte's residential segregation, by race and by income, seems more relevant today than it did then
In the book I identified the late 1890s as a "hinge in history," a time when the economic stress of a major depression and a desire to wrest political power from the biracial coalition that ran North Carolina's state government led elite white men to organize what they proudly dubbed a "White Supremacy Campaign."
The campaign and its violent aftermath ­– which included the Wilmington Massacre, the first and still the only successful coup in American history – pushed African Americans out of politics. It also led to a sharp upsurge in urban segregation. From newly segregated mass transit to restrictive covenants that kept Blacks out of newly built suburbia, North Carolina cities such as Charlotte sorted out dramatically.
Discovering the violence and its aftermath took me by surprise.
We as a society have now become much more aware of the ways that white supremacy has been woven throughout urban life across the country. In Charlotte, I was able to chart how a century of deed restrictions, red-lining, New Deal projects, zoning, urban renewal, highway construction, and other developments added layer upon layer of inequality. Richard Rothstein's The Color of Law has recently brought that message to a national audience.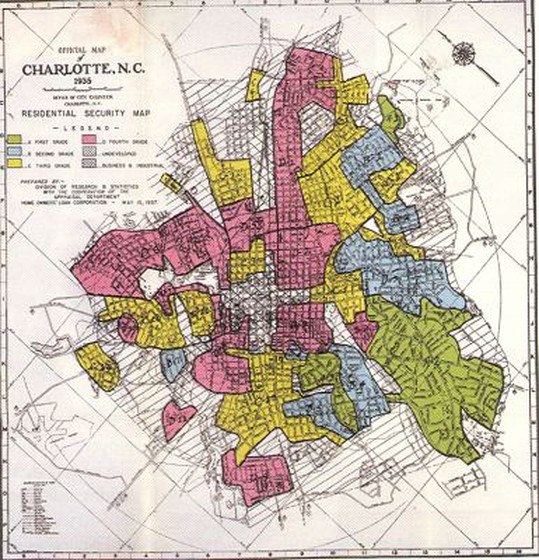 Many other voices have added corroborating evidence. Anthony Foxx grew up near West Charlotte High School in a Black neighborhood hemmed in by three major highways. As Secretary of Transportation, he made a point of highlighting the unequal burden that interstate highway construction, which was planned at a time when disfranchisement silenced most Black voices, placed on African American neighborhoods. Voices such as his have helped carry that approach over into the Biden administration.
As I look back at Swann from today's vantage point, I now recognize that racial inequality is more deeply embedded in policies and in habits of thinking than I and many others had imagined. Swann attacked the most visible inequities in education policy. Both its successes and its unfinished business challenge us to keep up the work of building a society with "liberty and justice for all."
Pamela Grundy – Color and Character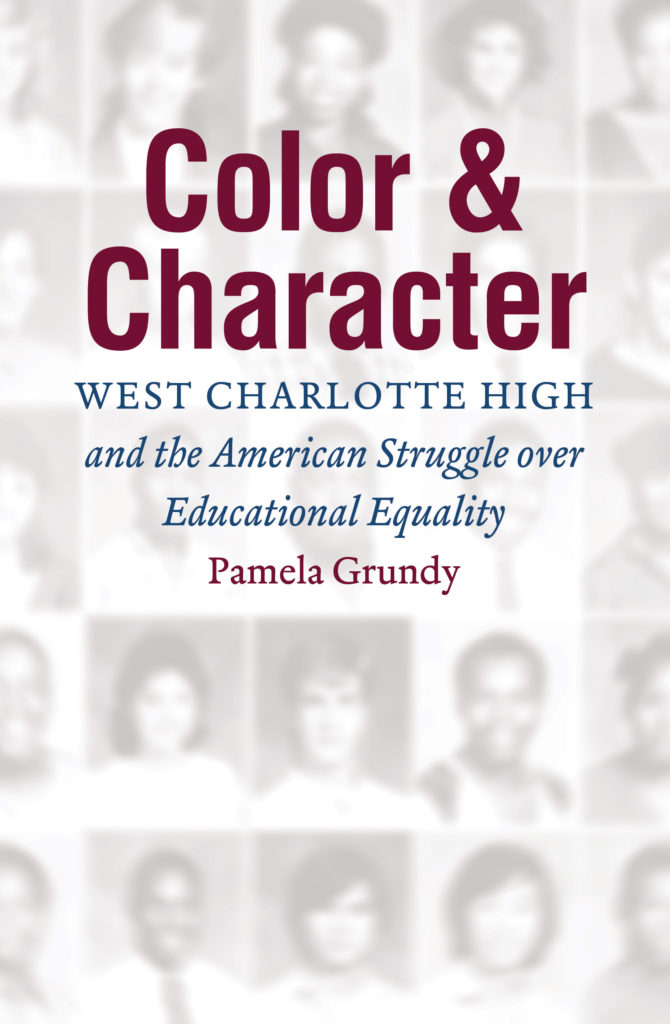 In studying segregation, desegregation and resegregation at West Charlotte High School I learned how profoundly the issues that Tom describes – spatial segregation, inequitable public policy, white supremacy – affected schools. I also learned how a school system's progress can be undermined by developments outside school walls.
Historically Black West Charlotte High has an extraordinary story. Opened as Charlotte's second Black high school in 1938, it was a a beacon of hope and achievement for Charlotte's west side neighborhoods. Then, through a remarkable series of decisions and events, it became the proud flagship of Charlotte's busing plan, beloved by both Black and white students and held up as a shining example of community accomplishment.
When I started studying the school in the late 1990s, it still had that lofty reputation. But Charlotte's desegregation program was under fire, and some anti-busing activists were attempting to rewrite history, to claim that busing of which the city was so proud had been a failure. I envisioned a book that told the inspiring story of a great segregated school that became a great integrated school, one that honored the past and that reminded readers of what it was possible to accomplish.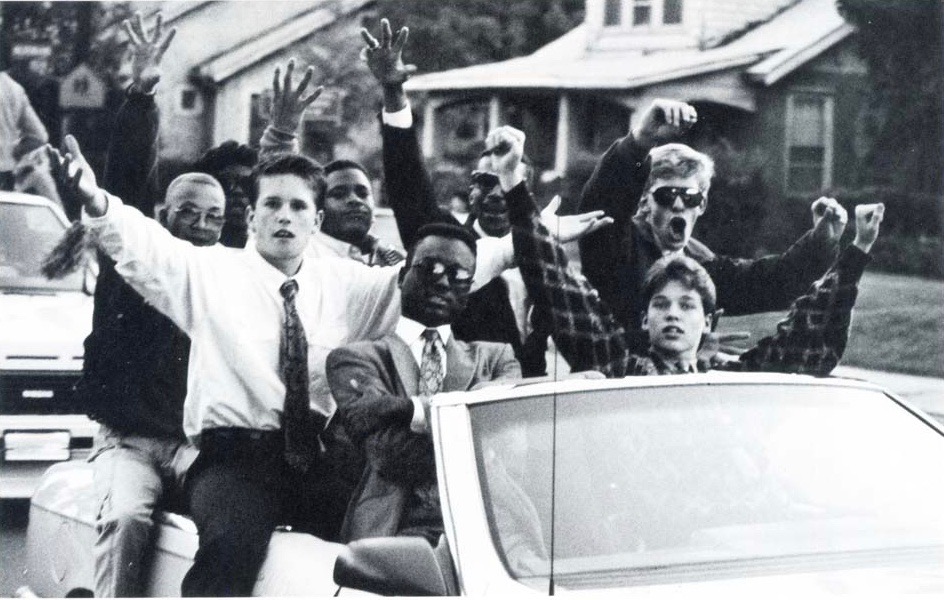 But there was much more to the story than that.
During the 1960s and 1970s, the destruction of Black communities by urban renewal and highway construction had upended families' and students' lives, breaking many of the community ties that had sustained them during segregation. Even as many in CMS strove mightily – and often successfully – to integrate Mecklenburg County schools, political and economic shifts meant that physical and financial gaps widened between whites and Blacks, between haves and have nots.
Shortly after I recorded my first interviews, these developments pressed to the fore. Busing ended, schools resegregated, and my story fell apart. The end of busing had especially profound effects on West Charlotte High. Neglect and disinvestment meant that the west side neighborhoods that surrounded the school faced profound challenges. The year after a new assignment system went into place, West Charlotte became the poorest, least integrated high school in the entire system. The dramatic shift and the concentration of poverty sent academic performance plummeting. So much for my inspiring story line.
Resegregation also raised hard questions. How should we assess a sweeping social change – along with the sacrifices that created it – if in the end it didn't last? If it represented not a permanent shift, but rather a passing phase?
I did not know the answers to these questions. Neither did I know where to start looking. So I turned to other writing projects. I also worked to help improve our neighborhood elementary school, Shamrock Gardens Elementary, which had become a textbook example of the way that resegregation had burdened high-poverty, high-minority schools with limited resources, staff instability and low academic performance.
Fifteen years later, when I returned to the West Charlotte project, some things had become clearer. First and most obvious, despite promises to pour resources into high-poverty schools, Charlotte-Mecklenburg's resegregated system was profoundly inequitable. Nationwide, discussions of the appalling opportunity gaps between predominantly white suburban school systems and predominantly Black urban school systems often focus on the mismatch in resources between the two systems. In Charlotte, we saw dramatic gaps open up within a single system.
This development reaffirmed one of Julius Chambers' fundamental calculations. He had not pursued desegregation with such zeal because he thought that Black children needed to sit next to white children to learn. He did it because he believed that school systems would only treat all schools equally if all schools contained children that mattered to those in power. In the late 1960s, when whites dominated almost every aspect of government and the economy in Charlotte, that meant white children.
"I don't think that those who are now in power would provide the facilities and services that would be necessary in order to accomplish equal educational programs," Chambers told the U.S. Senate in the spring of 1971. "As I view it, the only way that we can obtain quality education for all children, black and white, is to accomplish racial mixing of students in the various schools."
Half a century later, Charlotte's resegregated schools have underscored the sad reality of that assessment – and of the persistence of the persisting and resurging injustices that Tom describes so well. What we have now is not the complete segregation of the past – a number of CMS schools, including several of those attended by Tom's daughter and my son, mix different kinds of students. But the huge gaps in opportunity between the predominantly Black and brown schools in the inner-city and the predominantly white and Asian schools in the wealthiest suburbs in some ways seems even greater than it was in the era of Jim Crow.
* * *
So what does it all mean? As we historians often note, it's far easier to look backward than forward, far easier to chart the accomplishments and failures of the past than to predict what strategies will work in the future. But a few things are clear. Dramatic change is possible. Progress cannot be taken for granted. Deep-seated cultural institutions such as white supremacy permeate our lives, and they die hard. We need to stay alert, to keep reading, and to push forward, always.
About the authors
Dr. Tom Hanchett is a community historian in Charlotte, consulting with community groups and with Levine Museum of the New South. He first came to Charlotte in 1981, and recently retired from the position of Staff Historian at the Levine Museum of the New South. While there, he curated the permanent exhibition Cotton Fields to Skyscrapers (named best in the Southeast by the South East Museums Conference), and a string of national-award-winning exhibitions that included COURAGE: The Carolina Story that Changed America, which explored the Carolina roots of Brown v. Board, and received a 2005 National Award for Museum and Library Service, the federal government's highest honor for community service provided by museums and libraries. Learn more about his work at historysouth.org.
Dr. Pamela Grundy has been a historian, writer and activist in Charlotte since 1992. In addition to studying desegregation, she helped reintegrate her neighborhood elementary school, Shamrock Gardens Elementary, which her son attended from 2006-2012. In 2009 she curated the Levine Museum exhibit Changing Places: From Black and White to Technicolor, which examined Charlotte's changing demographics and which in 2010 was awarded the Excellence in Exhibition Award: Special Achievement in Community Engagement from the American Association of Museums. Her latest project is the ongoing Black History of Charlotte, published by the good folks at Charlotte's Queen City Nerve.
Reading suggestions
Tim Tyson and David Cecelski, Democracy Betrayed: The Wilmington Race Riot of 1898 and Its Legacy (University of North Carolina Press, 1998).
David Zucchino, Wilmington's Lie: The Murderous Coup of 1898 and the Rise of White Supremacy (Atlantic Monthly Press, 2020).
Catherine Bishir, "Landmarks of Power: Building a Southern Past, 1885–1915," Southern Cultures (inaugural issue, 1993).
Heather Cox Richardson, How the South Won the Civil War: Oligarchy, Democracy, and the Continuing Fight for the Soul of America (Oxford University Press, 2020).
Karen Cox, No Common Ground: Confederate Monuments and the Ongoing Fight for Racial Justice (University of North Carolina Press, 2021).
Richard Rothstein, The Color of Law: A Forgotten History of How Our Government Segregated America (Liveright, 2017).
Schools
Richard Rosen and Joseph Mosnier, Julius Chambers: A Life in the Legal Struggle for Civil Rights (University of North Carolina Press, 2016).
Davison Douglas, Reading, Writing, and Race: The Desegregation of the Charlotte Schools (University of North Carolina Press, 1995).
Matthew D. Lassiter, The Silent Majority: Suburban Politics in the Sunbelt South (Princeton University Press, 2006).
Frye Gaillard, The Dream Long Deferred: The Landmark Struggle for Desegregation in Charlotte, North Carolina, 3rd edition. (University of South Carolina Press, 2006).
Roslyn Mickelson, Stephen Smith and Amy Hawn Nelson, eds., Yesterday, Today and Tomorrow: School Desegregation and Resegregation in Charlotte (Harvard Education Press, 2015).