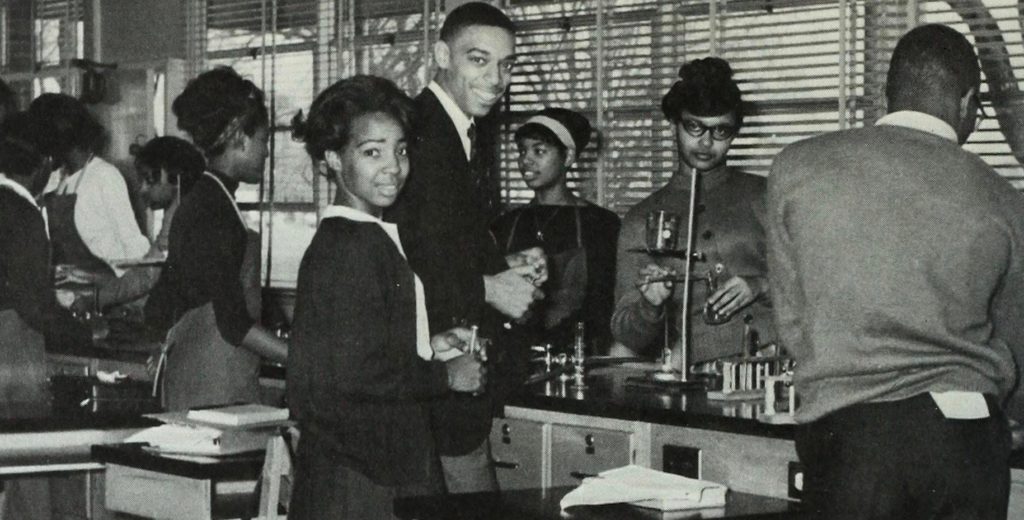 All five parts of Black History of Charlotte are now online at Queen City Nerve. Many, many thanks to Ryan, Justin, and the rest of the QC Nerve team. They're bold, creative, and great to work with. It's been a lot of fun.
Thanks also to Shelia Bumgarner of the Robinson-Spangler Carolina Room at the Charlotte Mecklenburg Public Library, Branford Lunsford of the Inez Moore Parker Archives at Johnson C. Smith, and Dawn Schmitz of the J. Murrey Atkins Library at UNC Charlotte for help with illustrations.
I wrote this history to be used. Not in the manner of recent appeals for a bleached-out "patriotic" history designed to justify the current, profoundly unjust status quo, but as a way to understand that status quo – the forces that created and sustain it and the twisting, often-unpredictable paths of change.
I also sought to highlight a few of the many Black Charlotteans who have challenged these inequities, through teaching, building communities, maintaining businesses, filing lawsuits, voting, marching in the streets, designing school desegregation plans and many other endeavors.
A single series can only scratch the surface of this vast, rich history. I urge everyone to seek out and to share more of those stories.
During the next few weeks, I'll be working with QC Nerve to reshape the series and put it in a format that can be used by teachers, institutions, community groups, and anyone else who's interested.
I'd love to get some advice on which formats would work best for people and what supplemental materials might make the series more useful. If you've got any ideas, please e-mail me at colorandcharacter@gmail.com.
Stay well and vote early.